Check out the Firestarters Email Newsletter for more info on upcoming worship events, live concerts and timely messages from God to build his kingdom. Stay tuned in with us by signing up below:
Creamery Coffee House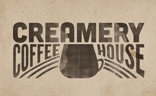 Stop by the Creamery Coffee House
to try our specialty espresso drinks
and relax to live music. Located next to
the acoustic stage on the ground floor.
Frequently catch local musicians playing
live music before meetings and events.
Free wireless internet available.
Contact Us

Firestarters Ministries
107 West Main Street
PO Box 63
Ottertail, MN 56571

(218) 367-FIRE
(218) 367-2450 (Red Brick Boutique)

general@firestartersmusic.com